Featured News
ClubHack is proud to be part Asia's biggest Information Security event – Ground Zero Summit (G0S). G0S is a largest collaborative platform in Asia, founded together by leading cyber security thought leaders and government of India to address emerging cyber security challenges and demonstrate cutting-edge technologies. G0S is the only platform in the region providing opportunities to establish and strengthen relationships between corporates, public sector undertakings (PSUs), governm...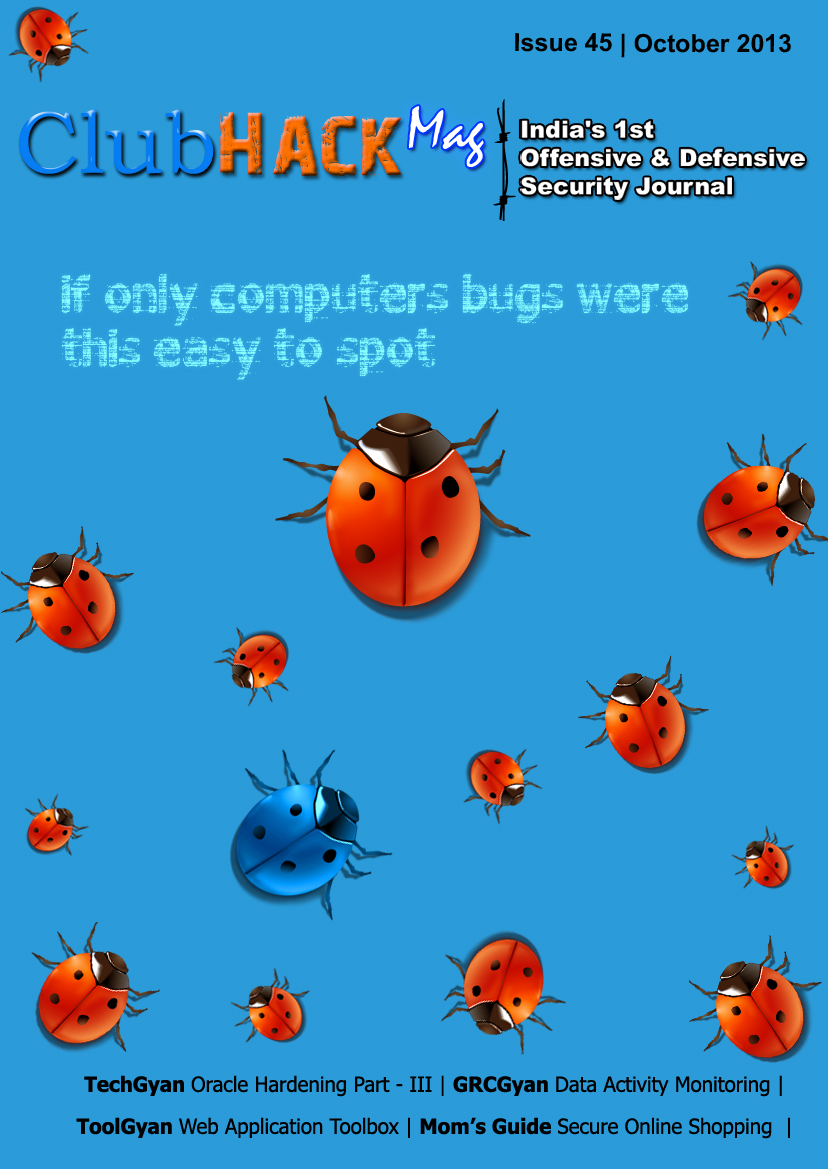 Latest Issue: October 2013
Click here to download.
About ClubHack
ClubHack is
* India's first international hackers conference
* India's oldest publicly visible community of information security professional
* India's first hackers magazine
Motto:
"Empowering Innovation & Leadership in Information Security"
We do a lot of activities such as Annual Hackers Convention, Hacking Magazine, Mentor & financial support to your entrepreneurs in security, Roundtable Conferences, Assistance to Law Enforcement Agencies, Very Specialized Training