Here we are in the fifth year of ClubHack hackers' convention.
Waking up from the hangover of Bruce Schneier, team ClubHack is ready to rock the security world again.
In this 5th edition of ClubHack, we have Richard Stiennon as our invited guest & keynote speaker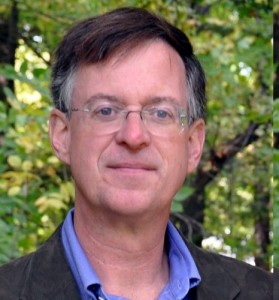 Richard Stiennon, security expert and industry analyst, is known for shaking up the industry and providing actionable guidance to vendors and end users. He is the author of Surviving Cyberwar (Government Institutes, 2010) and is the founder of IT-Harvest, an independent analyst firm that researches the 1,200 IT security vendors. He was Chief Marketing Officer for Fortinet, Inc. the leading UTM vendor. Prior to that he was VP Threat Research at Webroot Software.
In Store
Keynote by

Richard Stiennon

Highly Technical Conference with 2 days of Technical Briefing and 1 day of hand-on training workshop.
11 Technical Talks from information security experts from around the world
Specialized hands-on training workshop for Network Admins, DBAs, Developers, Researchers, Architects, Govt. Agencies, Auditors, Students.

Live hacking demo

of secure networks, mobile phones, corporate wireless networks, Facebook etc
Cloud based Capture-the-Flag, 1st time in India.
---
Another Important Announcement
ClubHack is part of the National Security Database which is being launched on 26th November at JW Marriott, Mumbai.
Jointly developed by the Government of India and ISAC, a non-profit scientific foundation, the National Security Database (NSD) was conceived after the horrific 2008 Mumbai attacks as a proactive action to Identify the most credible and valuable Information Security professionals in India who work to protect the National Critical Infrastructure and cyber space of the country.
The keynote for NSD will be tentatively addressed by Shri. Sachin Pilot, Hon.Minister of State in the Ministry of Communications and Information Technology. The Inaugural note will be addressed by Shri. Alok Vijayant, Director, NTRO (National Technical Research Organization), Government of India. The NTRO is India's sole Technical Intelligence (TECHINT) agency. The organization develops technology capabilities in data gathering and processing, cyber security, cryptology systems, strategic hardware and software development and strategic monitoring.
The event will be followed by malcon which is our partner event in Mumbai. At malcon you'll witness fresh Information security research presentations, notably the advanced malware for Apple products and Xbox Kinect Malware, both developed by Indian researchers.