Critical Infrastructure Security
Description: Industrial Automation & Control Systems are an integral part of various manufacturing & process industries as well as national critical infrastructure. Concerns regarding cyber-security of control systems are related to both the legacy nature of some of the systems as well as the growing trend to connect industrial control systems to corporate networks. These concerns have led to a number of identified vulnerabilities and have introduced new categories of threats that have not been seen before in the industrial control systems domain. Many of the legacy systems may not have appropriate security capabilities that can defend against modern day threats, and the requirements for availability and performance can preclude using contemporary cyber-security solutions. To address cyber-security issues for industrial control systems, a clear understanding of the security challenges and specific defensive countermeasures is required. The session will highlight some of the latest cyber security risks faced by industrial automation and control systems along with essential security controls & countermeasures.
Speaker:
Subodh Belgi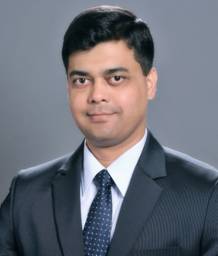 Subodh is a techno-strategist with a unique combination of security technology expertise coupled with critical analytical skillsand business focus. He has a proven track record of 15+ years in Information security strategy, research, consulting, enterprise security products & solutions. Subodh is passionate about empowering individuals and organizations to meet their information security challenges through mentoring, innovative solutions and advisory services. Currently, he is Vice President & Chief Security Evangelist at MIEL e-Security Pvt. Ltd. a leading Indian company specializing in Information Security Education, Consulting, Products & Services. Previously, Subodh held various positions at Enterprise Security Division of Symantec Corporation for 11+ years, where he was responsible for Research, Strategy and Solution Architecture for number of Security products.
Subodh has extensive experience interacting with enterprise security clients including Fortune 500 companies and government agencies. He is regarded as trusted partner and advisor by CxO's of several multi-national companies. In his advisory role he closely interacts with many medium and large enterprise customers from Chemical, Manufacturing, Pharmaceutical, Energy, Banking & Finance, Retail, Telecom, Automobile industries. Subodh holds Bachelor's Degree in Industrial Control Systems and Masters in Electrical Engineering. He also has to his credit several reputed industry certifications including CISSP, CISA, CISM, CRISC, CSSLP and ISO27001. He is active member of several international industry associations and a regular speaker at national/international conferences. He is also part of international committee (ISO/IEC) drafting cyber-security standards for Industrial Automation & Control Systems.