Legal Nuances to the Cloud
Description: This presentation highlights the key legal risks and their implications in cloud computing. Cloud is inherently multi-jurisdictional, encompassing, remote hosting and processing of the data. This gives rise to multiple legal issues including security and privacy of the data, IP Rights, data portability, contractual limitations, risk mitigation and jurisdictional disputes.
As the cloud involves remote hosting and data accessibility by multiple parties, security and privacy remains the biggest concern for the companies. Businesses should look at issues ranging from physical location of the data centers, protection of the data against any adversity and intrusion, and access rights management.
The cloud servers are often located in different countries, which results in trans- border Data Flow. Each country has its own set of legal rules and regulations regarding data protection and privacy policies and the same can bring in complications in form of conflicting laws and jurisdictional disputes. Issues pertaining to IP rights, trade secrets and ownership of the data placed in the cloud require utmost attention. Termination and exit clauses are critical to the contract in the clouds. Interoperability of the data in the event of termination of services of a vendor is an important aspect to be considered in the contracts.
Speaker:
Ritambhara Agrawal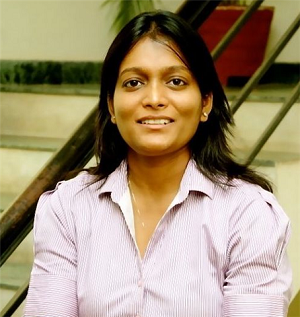 Ritambhara Agrawal is the founder and Managing Partner at Intelligere, an international law firm headquarted in Noida, India, with offshores offices in US and UK. Intelligere specializes in all the domains of legal services, including corporate commercial law, IPR, international trade and technology laws. Ritambhara is having significant & diverse transactional experience including mergers & acquisitions, joint ventures, foreign collaborations, IP protection, cyber law and technology law issues. 
Ritambhara is working as a legal advisor to reputed multinational companies in negotiating and finalizing various business and commercial arrangements, market entry strategy, IP protection and enforcement strategies and international trade laws.
Ritambhara is also a noted speaker and has addressed various seminars on varied topics, including "Copyright and Open Source Licensing", "Commercialization of IP for SMEs", "Legal Issues in Cloud Computing", "Legal Issues for Start-ups", "Legal Issues during Funding" and other. She is also actively involved in writing articles and news items and has written on various topics including, Corporate Law, Trademarks, Patents, Copyright, Entrepreneurship, Entry Strategies for Indian Market in various magazines and online publications.