Smart Grid Security
Description: Smart grids is an added communication capabilities and intelligence to traditional grids,smart grids are enabled by Intelligent sensors and actuators, Extended data management system,Expanded two way communication between utility operation system facilities and customers,Network security ,National integration ,Self healing and adaptive –Improve distribution and transmission system operation,Allow customers freedom to purchase power based on dynamic pricing ,Improved quality of power-less wastage ,Integration of large variety of generation options.
We have seen the more complex and critical infrastructure the more vulnerable they are. From the Year of 1994 we have seen lots of incidents where SmartGrid were Hacked the latest and booming incident was Stuxnet Worm which targeted Nuclear Power System of Iran and Worldwide.There are different types of Attacks we will see. Security needed for Smart Grid.
Speaker:
Falgun Rathod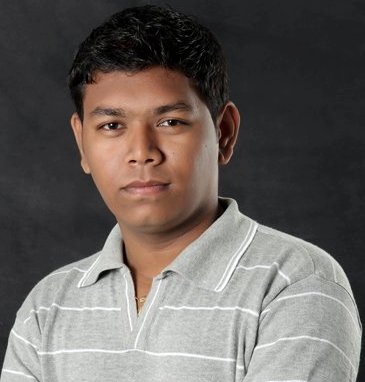 He has been assisting many agencies (BSF, Maharastra ATS and various Police Depts) & companies and conducted numerous workshops and seminars in the Colleges about Information Security and Ethical Hacking. He is also the member of OWASP (open web application security project), invited member at ICTTF (International Cyber Threat Task Force) and CSFI (Cyber Security Forum Initiative).He is also Invited Article Writer at PenTest Magazine based in Poland. He was featured in March 2012 Issue of PenTest Mag on the Cover Page of Magazine.Cover Story Published on Cyber Warfare in World's No1. Gujarat Magazine – Chitralekha in 2010.
At the age of 19 he found out numbers of loopholes in many of the big web portals of India as well helped them to secure and consulted them with reference to CERT-IN(Computer Emergency Dept of India (IT Ministry)) assistance.
He has also submitted his Research Papers in many of the Security Conferences. He is being engaged with his projects SE (Social Engineering) and Digital Forensics. He runs Certified Training programmes on Advanced Level Professional Ethical Hacking, Cyber Crime Investigation, Cyber Forensics & Cyber Security at Ahmedabad & various centers across India and U.K. which is appreciated by Professionals, Experts, lawyers & law enforcement officials.
He has also given his dedication and research work to the Entrepreneurship and Management field also consulted many of the companies for Successful Business Plan, Business and competitive Intelligence as well Marketing Strategies. While time he is also the Founder & Managing Director of Cyber Octet Training and Consultancy based in Ahmedabad.
Specialties
Web application Security,Forensics,Penetration Testing,Strategic thinking,Investigation Methodologies,Business Consulting,Management guidance,Vulnerability Research and Disclosure,Web Application Penetration Testing as per OWASP Standards,Penetration Testing / Vulnerability Assessment of the Networks & Systems,Cyber Crime and Forensics Investigator.