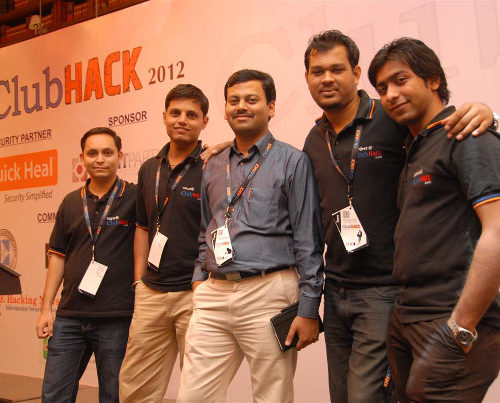 ClubHack is an initiative to bring security awareness to the masses. As a member driven open community we work on catering initiatives on security awareness to people from all walks of life. The aim is to make users aware of the risk associated with precarious usage of the ever booming internet technology and the precautionary measures to be adopted to safeguard from these unethical threats.
To fulfill the motto of "Empowering Innovation & Leadership in Information Security" ClubHack does a lot of activities such as:
Annual Hackers Convention
Hacking Magazine
Video Tutorials
Projects
Meetups
Roundtable Conferences
Public Presentations
Guest lectures in colleges
Assistance to Law Enforcement Agencies
Very Specialized Training
Meet the Founder
ClubHack was founded in 2006 by an industry veteran in the domain of information security
A well-known security evangelist, Rohit Srivastwa is a specialist in cyber warfare and cyber-crime investigation. Rohit has assisted organizations around the world in solving cyber-crime related cases. He is the go to guy for several worldwide military outfits, law enforcement personnel, media agencies and corporate and Government organizations around the world not only for his expert advices but also as a trainer top officials from these organizations in related subjects, notably the police departments of Pune, Mauritius and Malaysia.
He is also a regular panellist & speaker at global conferences and talk shows.
To spread his motto of "making security a common sense", he founded ClubHack, a member driven community which successfully organised India's first hacker convention in 2007 and has been actively working on spreading awareness programs to people from all walks of life ever since.
Rohit is also the recipient of the prestigious Microsoft Most Valuable Professional award for 2012 and 2013 in the domain of "Enterprise Security"
In the past, Rohit has successfully donned the prestigious roles of Director Technology at Commonwealth Games Pune (2008) and Director Technology and Network Operations at Commonwealth Games Delhi (2010), where he effectively managed the entire technology delivered at the games.
Get in touch: rohit@clubhack.com ( & if something secret, get his GPG keys here)