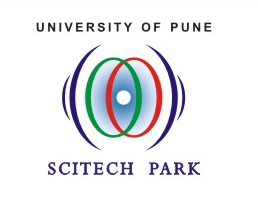 ClubHack in incubated and supported by Science & Technology Park under Department of Science & Technology, Govt of India
The Science and Technology Park is an institute set up jointly by Department of Science and Technology, Ministry of Science and Technology, Govt. of India and University of Pune in the year 1988. Scitech Park acts as an interface to bring complete cohesion between the researchers & industry to work for mutual benefits and for benefit of the society at large. It works as a nodal agency to provide training and consultancy services to various government, public and private sectors. It is also involved in giving need-based training to researchers, entrepreneurs and industries by using resources in terms of manpower and infrastructure of the University and various national and state institutions.
To know more about STP, visit http://scitechpark.org.in
ClubHack is a proud member of Indian Infosec Consortium.
Indian Infosec Consortium envisages creation of a unified platform for Indian Infosec Professionals who have the ability and desire to participate in administering the fifth domain of cyber to strengthen the National information infrastructure and make it secure and resilient against any external or internal threats.
Identification of the able and willing IT workforce, sustainable and perennial availability of human resources, the need of identification for effective governance are the three most important priorities. Infosec consortium intends to play role in each of the stages for fulfillment of the larger objectives of the national levels hand in hand with the Government.
To know more about IIC, please visit http://iic.org.in